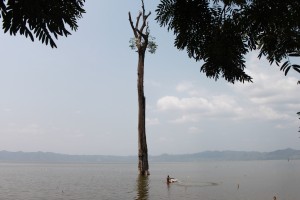 Please donate for Computers for the ICT in Ankaase via Razzo.com.
Ankaase Project Page
Facebook page for Ankaase Project
https://www.facebook.com/groups/1377184942545560/
The village of Ankaase, on the shores of Lake Bosumtwi, has enstooled Dan McLaughlin as Development Chief, with the objective of facilitating the development of the area for future prosperity.
The community, like others around the lake, are quite isolated, and thus quite poor. Extremely poor roads limit access from the outside, and the 27 communities around the lake are mostly self-contained, economically.
The Bosumtwi Region Development is an ambitious attempt to bring prosperity to the area by encouraging free and expanded markets, strong property rights, and expansion of trade between the lake communities themselves and with the outside economy as a whole.

It is in the early stages, but the prospects appear to be good. The people are open to change, in spite of strong traditions and local and regional governance by chiefdom. The desire is for a better future for their children and grandchildren, and there is no illusions that this is a quick-fix. The challenges are many but, in time, they can be overcome.
The people of Ankaase have the right view of the progress expected. Much of the change that will be necessary will be in the way they think about their own opportunities and resources, their own self-responsibility, and their own openness to entrepreneurship and productivity.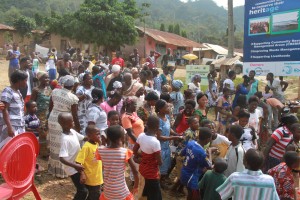 These are exciting times. It is a test, not just for Ankaase, but for Ghana itself. If the right political climate can be generated, Ankaase and the lake region will prosper and could represent a pattern for other areas. The people are ready and willing. The time is right for something good to happen for them.