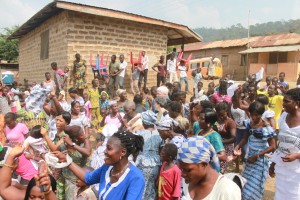 The people of Ankaase are heading down to lake-side for Enstoolment ceremony.
The people of Ankaase want to make progress and are ready to do what is necessary.
computer equipment and a projector for the ICT center will enable them to meet virtually and communicate with those who are willing to work with them from a distance.
Please contribute to the campaign to get computers for them using the link below:
Computers for Ankaase-African Community Development Project

Thank you.